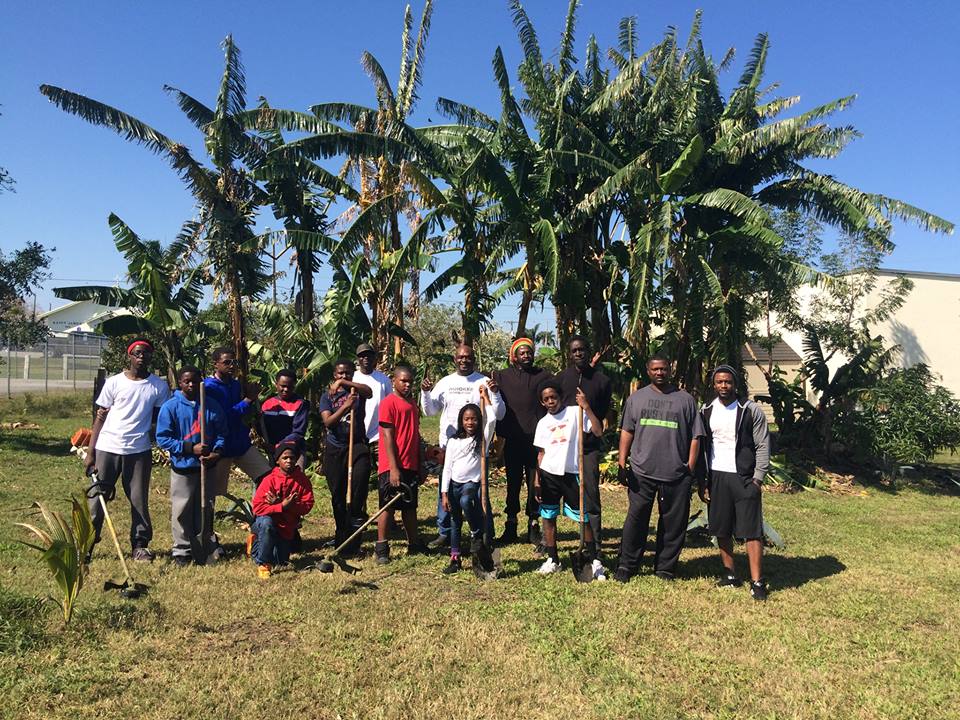 Preschool garden and play area. Fruit trees include banana trees and starfruit trees. There are also seasonal cherries and mulberries.
Team Gardens first project was in Florida and we turned an empty lot into a small permaculture play area for a pre-school program. The banana trees provide shade and snacks for children.
The Florida Football Garden is maintained by a local community member and there are many delicious healthy foods that grow in the lovely tropical climate. The garden is watered by nature and nourished by sunshine.