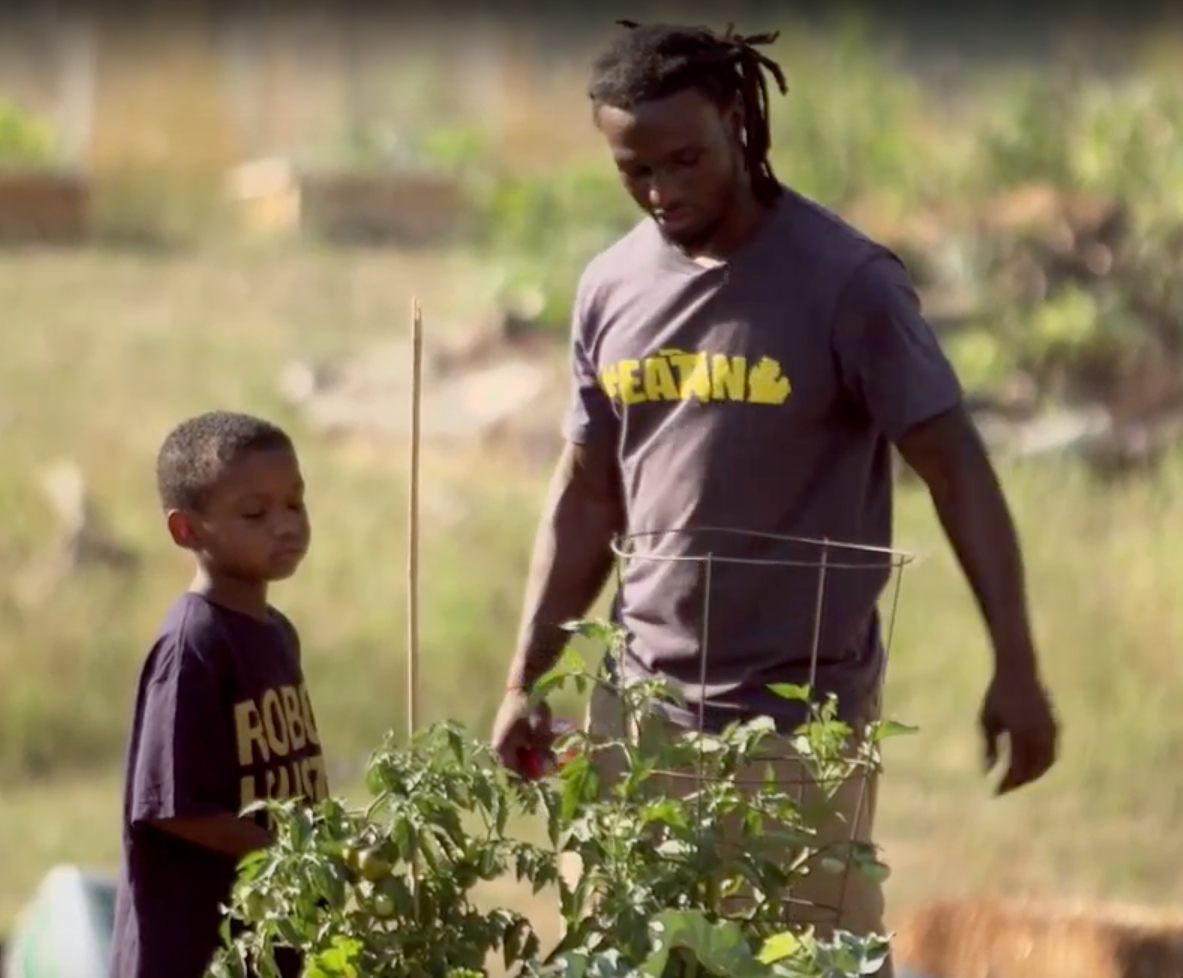 Our first Flint garden is at 911 Cottage Grove Ave off of University Avenue. We started with 5 city lots and have set up boxes for the different houses on the block to grow vegetables. Now, due to the unresolved water crisis, we have started a butterfly and bee habitat and rain garden.
As we explored our options in Flint, we found success in having a small number of garden vegetables and a larger focus on an area that would encourage bees and butterflies as well as filtering the rain run off.
We are currently remediating the soil at the back of the lot and removing invasive species that threaten the health and growth of the landscape.
We started working with the neighborhood kids and are getting them excited about gardening. "I like waking up and checking to see how much the plants grew when I slept." - neighborhood youth on why he likes the #EATING Garden.
We built a hugglekulture bed for the garden. The bed is composed of logs and compost at the center so it will retain water. This creates healthy soil to grow food out of and reduces the need to provide supplemental watering.